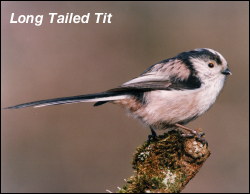 After the harshest Winter for years I have finally found two pairs of Long Tailed Tits building their nests in Hopwood woods – only seven days later than last year.
On the 12th a Pipistrelle Bat was active at dusk as eighty Fieldfares went to roost at Pilsworth – the biggest flock I have seen this Winter.
The garden continues to star with a fine male Siskin feeding on the eleventh and three Reed Buntings together on the fourteenth. Both male and female Sparrowhawks visited separately on the twelfth but thankfully, were unsuccessful in their hunt.