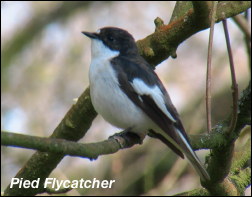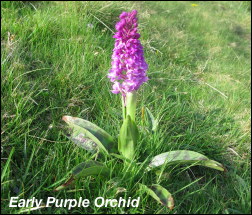 I mentioned Dippers in my blog two weeks ago and I was amazed when checking the first nest that I found on the 8th March to discover that two eggs have been laid of a second clutch. In some years there is no second breeding but this year is proving exceptionally good for Dippers due to no flooding and only one inch of rain has been recorded in the last two months. We are now at the end of April and the only tree not in leaf is the Ash tree. This has never happened before in my life time.
During the week I made a trip back to the Derbyshire Dales to photograph Early Purple Orchids. There were some magnificent specimens in flower as shown in the above photo but as usual on video they appeared blue not purple. It is something to do with white balance and I have been trying for years to find a correction but all to no avail. Even the experts at Canon don't have an answer so I think I will give up photographing Early Purple Orchids! Strangely enough with Canon still cameras they give a perfect exposure.
Some good film was obtained on Kingfishers during the week, so at least one of my regular pairs have survived the Winter. They have also started breeding early so hopefully will have a second brood in July.
Sadly, news is still emerging about the state of Barn Owls from last December's weather with some parts of the country suffering a 90% decline. It is going to take many years of successful breeding from the remaining pairs to make up for this loss. I have still to check my few sites to see if any Barn Owls are present this year.