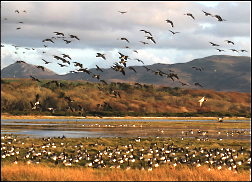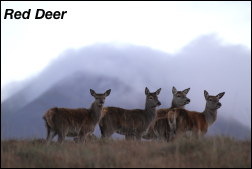 Last week we had our annual Autumn break on Islay.
We have already had three very wet visits to Islay this year so the four good days during the week were a bonus. No matter how many times you see the Barnacle Geese the spectacle of twenty thousand or more going to roost at dusk is spell binding. It was even more spectacular when a Sea Eagle was trying to catch them!
Flocks of Chough, Snow Buntings and Twite were all great to see. With good sightings of Golden Eagle, Hen Harrier, Sparrowhawk and even a female Merlin, bathing in a roadside pool of water, all made Islay special this Autumn.
Otters were watched fishing on two days and Grey Seals were found with their pups and Red Deer were watched on Jura at dawn making an Autumn visit quite special.