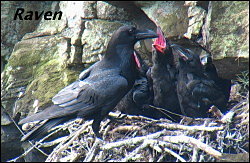 We have just had a week on Islay and succeeded in filming Ravens feeding their young. For those of you who do not know Ravens are one of the most difficult birds to film at the nest as they are very intelligent and extremely wary. Whilst they are not popular with farmers from a photographers point of view they are the ultimate challenge. In forty years these were only the third that I have filmed at the nest.
A lot of time has been spent looking for Woodcock and although we flushed a bird no nest was found.
Our luck with Otters has ran out and we have failed to see any , even on Jura.
The highlight of the week has been the numbers of Hen Harriers and Short Eared Owls. On one occasion we watched a Short Eared Owl catch a vole then have it taken from it in mid air by a male Hen Harrier.
A flock of fifty three Black Tailed Godwits in full breeding plumage was a magnificent sight. There are now many waders passing through Islay with Whimbrel, Dotterel, Long Billed Dowitcher, Spotted Redshank and Lesser Yellowlegs the highlights.