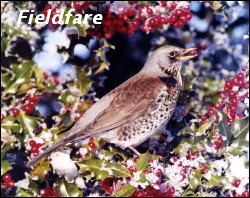 A fantastic week of Winter frosts, every night with a low of minus eight degrees on the twenty first.
At last Jack Snipe have turned up in their regular wintering places that they use in severe frosts with one at Tandle and the other at Hopwood for two consecutive days. These areas never freeze over and it takes keen Winter weather to concentrate their feeding from other suitable places in the surrounding countryside. This pattern has worked over forty years but I still have no photograph of a Jack Snipe and I must admit that the thought of sitting in a hide , in water for four hours in minus eight degrees temperatures is less appealing now than it was forty years ago!
There have been some other good birding days this week with a hundred plus Siskins, Brambling, ten Wigeon, four Shoveller and a fine male Pintail at Dovestones on a day when it was still minus five degrees in the car at mid-day.
On Hopwood eight Fieldfares, Teal, Heron , Dipper, Siskin, Stonechat and a Green Woodpecker have all been seen. In Lords Wood, Hopwood Nuthatch, two Greater Spotted Woodpeckers, Fieldfare , Redwing and Sparrowhawk were all present.
So the Fieldfare eating holly berries is an appropriate subject for Christmas week in the absence of a Jack Snipe picture!