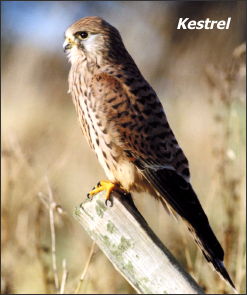 A mixed week with one day of continuous rain and three inches of snow on the 23rd March, being the heaviest snowfall of the Winter or now technically Spring!!
A pair of Kingfishers seen locally had a male displaying to the female but unfortunately there are no banks to tunnel into within a mile so where are they going to go? Buzzards have been seen carrying sticks into a wood and upon inspection I found my first local Buzzard nest half completed.
The good news from Hopwood is that two Green Woodpeckers were seen together on the 19th and there is now every likelihood that breeding will occur. Four Long Tailed Tits nests have now been found but all construction work has stopped in the snow.
At Dovestones reservoir Siskins are still present in the pines with six Redpolls joining them. At Pilsworth, slurry being sprayed on a field attracted a mixed flock of more than six hundred corvids.
In many places this week Kestrels have been seen together in pairs and actively looking for places to nest for the coming season. Keep the female under observation and she will lead you to the chosen nest site.