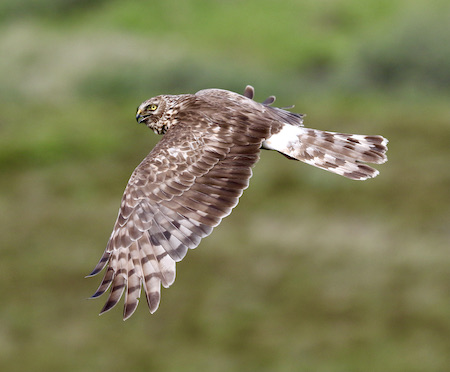 It is now time to show my favourite photos from last year which turned out to be a pretty good year photographically – so good that instead of the top ten there are twelve in the gallery as I did not know which two to discard! Three visits to Islay produced Red Deer stags, a Whinchat with a Tiger moth and of course Hen Harriers. North Wales produced a cracking pair of Crossbills and a head portrait of my first river Otter. It was a good year in the Pennines for both Short Eared and Long Eared Owls. I also managed to film a pair of Black Necked Grebes, with a young on its back, and a Great White Egret on a local lake.After a gap of three years it was a welcome return to the Highlands for more fishing Ospreys. The final triumph came in last Decembers frost when I came across the most photogenic Jack Snipe ever-you can even see the iridescent purple feathers down its back!
If last year was good then the prospects for 2023 are not so good. Our visits to Islay are being reduced to one instead of three or four – due entirely to Calmac ferries leaving us high and dry twice last year by cancelling the ferries. Its a sad reflection on the state of the ferries after 117 largely trouble free visits over 47 years.
Secondly, I now have several health problems that mean I can no longer walk the hills like I used to. As a result I can no longer obtain the quality photos for the blog so I propose to reduce its production from weekly to perhaps fortnightly.A sad consequence of events, after more than fifteen years, but I would not wish the standard of photos to diminish.