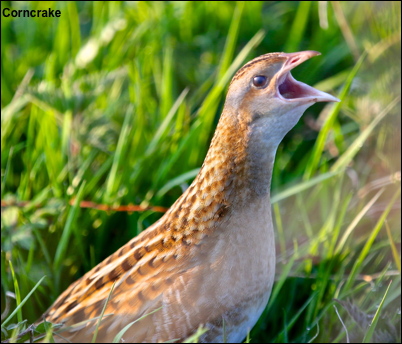 A visit to Islay in Springtime is a wonderful experience. The island is a mass of yellow from the gorse and the woods are deep blue from the bluebells.Add to all this ninety hours of sunshine in six days and I cannot think of anywhere better to visit at this time of year.
Last week migration was in full swing with hundreds of Whimbrels feeding and moving through as Corncrakes called from the nettle and Iris beds. I had the unique privilege of spending two hours watching a single Corncrake feed and call from a distance of less than fifteen feet( I was in my car!). This weeks gallery includes photos of this single Corncrake. click here
Many of Islay's resident birds performed well last week and coupled with some fabulous sunsets they will be included next week.