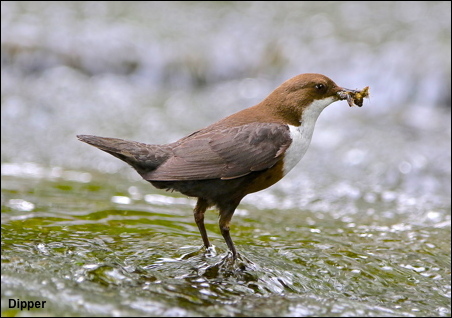 After weeks of entries from Scotland and Spitsbergen it is good to get back to the local scene and the Pennines.
In the last decade Dippers are regularly breeding through into July, something that was unheard of in the past. It would be nice to think this late breeding was second broods but that may not necessarily be so. With flooding more regular these days it may well be that these late breeding attempts are in fact replacements for earlier lost nests. Click here
Over the garden on the 11th were a pair of Buzzards with two of this years young. Along the local canal was the first Kingfisher of late summer.