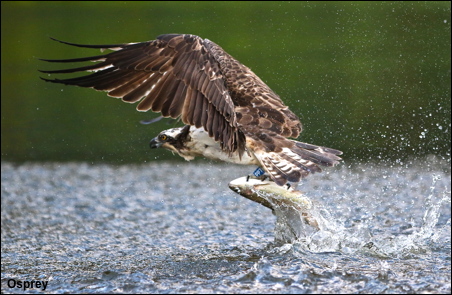 I have always wanted to film Ospreys catching fish in the Scottish lochs and a short visit to Speyside last week provided the perfect opportunity. The only problem is that you have to be in a hide overlooking the feeding loch before the Ospreys arrive and that meant before 5.00am!
It is absolute pot luck as to how many come to feed and of course you have no control over the weather. On both mornings the Ospreys performed magnificently with eight present on the first day and nine on the second in-between the time of 5am to 6am. Unfortunately the light was so poor that I was taking pictures at ISO6400 and subsequently most of those photos have been deleted! However, on both mornings two Ospreys fed after 7.00am when I was able to take better quality photos. Click here
During our visit to Speyside there were many other forms of wildlife to be seen and some of those will be shown in next weeks gallery.