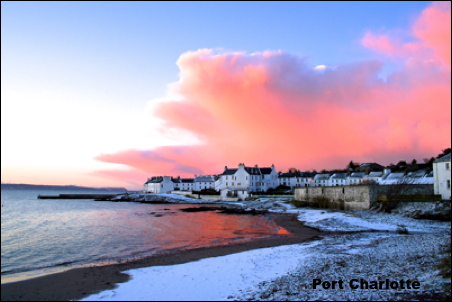 A week on Islay and a mixture of snow, rain, gales and sparkling sunshine.
A walk around Islay's beaches resulted in a flock of 80 Sanderlings being encountered in one sandy bay. It was great to watch their rapid feeding whilst uttering low contact calls. One bird had a multitude of colour rings on its legs and was probably ringed on its breeding grounds in Greenland Click here
There are still plenty of Starlings on Islay and we witnessed a fantastic stoop by a Peregrine in its attempt to split the flock and isolate one bird. At dusk one evening a Sparrowhawk was chasing a small group that were going to roost under a pier.
The most unexpected bird of the week was a female Kingfisher that landed in front of us as it fished one of Islay's largest lochs.