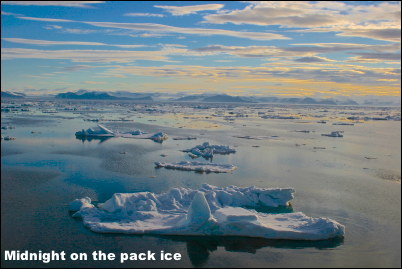 Most people have a list of the things they would like to do once in their lifetime. From a wildlife point of view top of the list perhaps would be to sail through the Arctic pack-ice at midnight looking for Polar Bears. It is an experience that is hard to describe and with global warming it may not be available in twenty years time. Promote it to the top of your list and just to tempt you this weeks gallery shows photos from one of my visits.    Click here
Along our local canal Goosanders have been regular visitors this winter. The garden is still producing big numbers of Goldfinches along with Redpolls, Siskin and at least one Reed Bunting.
On the 4th of January in Hopwood woods a Red Campion was in flower!!!