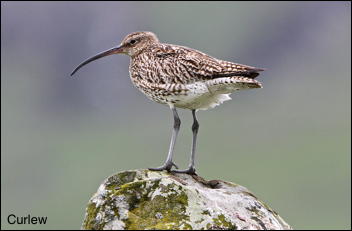 During the last few weeks there has been a massive exodus of wading birds from the Pennines. With this summers cool and often wet weather most waders have had a good breeding season. One of my local moors had its highest ever density of Dunlin, with even a pair of Lapwings, breeding over the one thousand foot contour for the first time in decades. However, the biggest success in the hills this year has been the number of Short Eared Owls and Long Eared owls producing young. see gallery Click here
We had a new bird in the garden this week when a Heron landed on the garage. It was moving from one garden to another and looked as though it was checking for ponds to fish. Some of the juvenile Goldfinches in the garden are still begging for food from the adults which indicates a very late breeding season and possibly triple breeding.
September is always my quietist month for wildlife filming with many of the summer visitors already having moved south. However, a Fieldfare has already been seen in the Ribble valley so it won't be long before more arrive to devour our berries – can't wait!