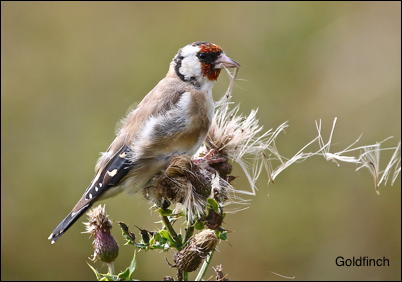 Wherever you go in the Pennines there is an abundance of thistles. It is not long before you hear the calls of Goldfinches and soon encounter charms eating their way through the late summer spoils. They have had a brilliant breeding season this year and ninety per cent of the charms I have encountered comprised of young birds. There are so many thistles around this autumn that it may be some time before all these Goldfiches end up in our gardens. click here
The weather this last week has been some of the best that we have had all summer. I have been checking the Adder site all week in the hope of seeing their young. None have been forthcoming but more than ten female
Adders per day have been enjoying the autumn sunshine before hibernation. A Small Copper butterfly was enjoying the sunshine on the 10th.