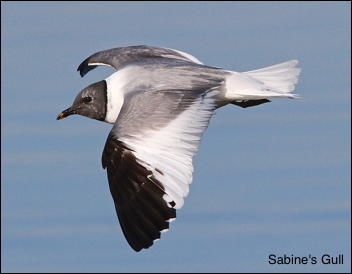 I have never classed myself as a twitcher but there are some birds that I would travel a few miles to see. One of those is a Sabine's Gull that normally stays in the high Arctic. My three previous sightings have been in Spitsbergen, Alaska and Greenland so one at Pennington Flash was a bit of a shock especially as I could not see any ice anywhere!
It was a second summer bird so lacked the full yellow on the bill and the red ring around its eye but was still a cracking bird to photograph in perfect conditions Click here. Two days later there was high drama when a Pike grabbed the gull and pulled it underwater to eat! However it hadn't come all the way from the high Arctic for nothing and fought back to the surface and flew off! It was blooded and nervous for a while but is now back to normal and still coming to bread at Pennington Flash. Good luck to it.
During the week the garden has been full of juvenile birds, including Bullfinches. In Hopwood woods a Green Woodpecker was vocal and three young Sparrowhawks were on their wing. On the 14th more than one hundred House Martins were feeding close to the tree tops.