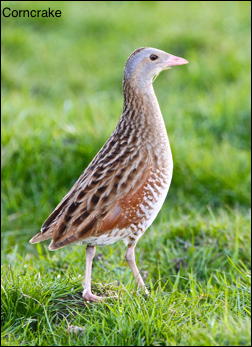 We have just returned from a week on Islay that produced the contrast of snow on the ground for the first two days then fifteen hours of sunshine per day for the last two days. I was able to film my first ever April Corncrake whilst there was still snow on the hills!
There is no doubt that late April on Islay is probably the best time of the year to witness both winter and summer visitors together at the same time. Cuckoos were calling everywhere with Willow Warblers, Wheatears, Whinchats and Swallows present in ever increasing numbers. In contrast three hundred Barnacle Geese, Golden Plover and even an Iceland Gull were reluctant to leave due to the cold north wind.
A friend and his wife on their first ever visit to Islay logged one hundred and thirteen different species in their week which is an amazing number of birds without the benefit of a guide and on their first visit. Even more remarkable is that the total did not include any Eagles or Owls. Needless to say they plan a return visit!
Click here for this weeks photos