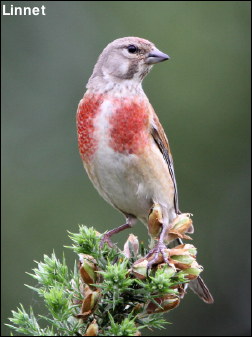 During the last few weeks I have been filming a collection of late Summer breeding birds. These include Willow Warbler and Meadow Pipit with food, a Spotted Flycatcher with a large item of prey along with a fast flying Swift  all can be seen in this week's gallery together with a photo  of a mass of midges! Click here.
A walk in a quiet part of Cheshire produced a pair of Little Owls with a recently fledged young and better still two fledged Hobbies awaiting the return of the adults. In the hills a last search was made for Nightjars but all to no avail, instead time was spent gathering my favourite fruit of Summer the Whimberry – now in the freezer ready for my Christmas Day dessert. There is nothing quite like a Whimberry crumble.
Locally along the canal charms of Goldfinches have been feeding on the thistle heads. In the garden we had a record four Wood Pigeons feeding in pairs and a very late brood of House Sparrows still being fed by the adults.