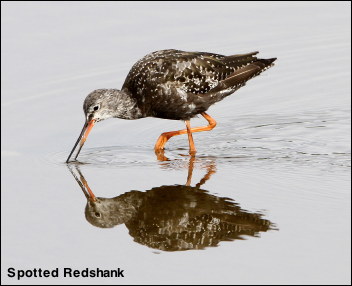 There is little doubt that of all the Scandinavian waders which come to Britain in late Summer none is better than the Spotted Redshank especially in its resplendent Summer plumage. Better still when I photographed one at Morecombe Bay this week there was no wind and I had a perfect reflection. After forty four years of filming this was the first Spotted Redshank that I have ever filmed and it produced some stunning results. Click here to see these and other photos from two days spent in North Lancashire.
One day I visited the Fylde and found it was a journey back in time to see and hear Yellowhammers and Corn Buntings singing by the roadside – something I have not seen locally for more than forty years. It was also refreshing to see a field full of Hares with some of them still boxing. At Warton Crag I was able to add Gatekeeper and Brimstone butterflies to this years butterfly list.
The sad event of the week was the drowning in the nest of the second brood of Kingfishers following Monday's heavy rain. In the last two years this pair have only fledged one brood of young out of five attempts. Let's hope for better luck next year.