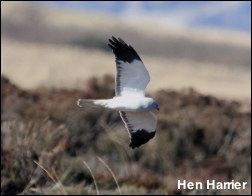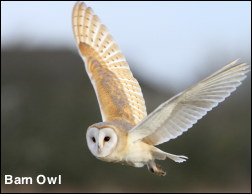 One of the attractions of Islay in Winter is the abundance of Raptors present. Hen Harriers in particular can be encountered anywhere on the island and to see three or more in any one day is not unusual. This Winter Sea Eagles and Golden Eagles have been very active and not many birdwatchers leave the island, after a week, without seeing one or more of each species. Barn Owls are still doing well on Islay with any journeys after dark being rewarded with one or more sightings. Friends last month, on one journey, saw five different Barn Owls.
Our last week on Islay produced sightings of another Otter plus good views of Roe Deer. A Jack Snipe was flushed and Common Scoter and Slavonian Grebe fed close in shore on Loch Indaal. A final evening filming feeding Chough was well rewarded with great flight shots in full sunshine.
It is always sad to leave Islay especially so after twelve days with no rainfall. Four days of unbroken sunshine and no wind was exceptional for mid Winter. Roll on our next visit in April.