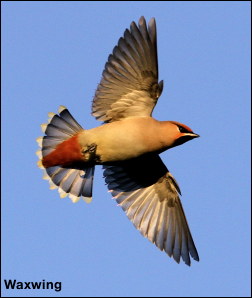 In has taken up to now this Winter to locate my first Jack Snipe in the Thornham fields, coupled with two Woodcock at Unsworth and twenty five Waxwings in Ramsbottom. I was able to chalk up my first grand slam of the Winter on a perfect day on the 13th. Added to this was a roosting Long Eared Owl but I missed the Short Eared Owl that had been hunting the moors the previous evening. The Waxwings were a classic example of perseverance for only one bird was feeding on a tiny Rowan up to noon and then from nowhere twenty four others joined it to give a bit of sparkle to a perfect Winters day. None of them provided a photo like this one on the blog this week. This photo was only one out of more than two hundred that I took in Hulme two weeks ago. It begs the question is there a better one out there waiting to be taken?
On another sparkling day this week I visited Leighton Moss to look for Bitterns. It is my bogey bird and none were visible on the ice. At least seven Water Rails were squealing in the reeds but even these failed to show well enough for a photo. However, I did make a call on one of the major rivers on my return journey and was rewarded with my first ever Pennine sighting of an Otter with two young. Unfortunately they were only distant views and by the time I had approached closer, in true Otter fashion, they had disappeared.
In the cold weather our garden continues to star with more than twenty species of birds seen on every day this month. On the 9th we had a new species as a superb male Kestrel descended on a Blue Tit in the Hawthorne at the rear of the garden. Fortunately the Blue Tit escaped to live another day. Overnight on the 10th a Tawny Owl was calling – the first we have heard for several years.