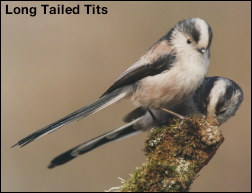 On the 14th October we had a record thirteen Long Tailed Tits feeding together in the garden. A Jay has fed and a Red Admiral butterfly visited us also on on the fourteenth.
Along the canal have been small numbers of Redwings feeding on the Hawthorne berries with up to ten present.
A drive over the Snake Pass for a film show in Sheffield resulted in a pair of Ravens being seen. A Pipistrille Bat was feeding around the buildings of central Sheffield at dusk.
In Littleborough on the nineteenth a Cabbage White butterfly was on the wing.