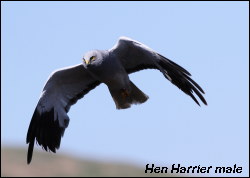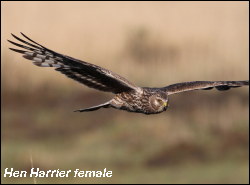 During the last week I have spent twenty five hours, in hot weather, trying to obtain film of a breeding pair of Hen Harriers. This was part of my long term study on the Hen Harriers but this year instead of two very mature birds there was a two year old colour ringed male paired off with a three year old female. This has never happened before during the thirty years I have been filming at this site so you have to ask the question what has happened to all the adult birds I have filmed previously?
In the last weeks good weather we have done lots of walking and finally watched an Otter bring a large crab ashore to devour. It was on the only day that I left my camera behind in the car!
With a maximum temperature of 28°C flowers are beginning to appear but are still weeks later than normal.