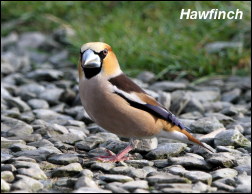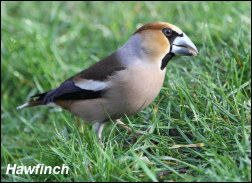 This Winter has not been the best for numbers of birds so I couldn't resist the temptation to include two of my favourite photos I took of a Hawfinch. I waited a lifetime to capture on film this elusive bird and I have some amazing clips of the Hawfinch breaking open Hornbeam fruit with its incredible bill. It will certainly be one of the highlights of the next DVD on Pennine Wildlife.
The recent high temperatures have brought out four Small Tortoiseshell butterflies on the 23rd and four Peacock butterflies on the 24th. Ironically it was in the Ribble valley today, Sunday, that I saw a flock of fifty Fieldfares – the largest I have encountered this Winter! The warm sunshine also gave me good views of a Goldcrest bathing in a pinewood stream.
In the garden the Willow Tit is still a regular visitor, mainly in the late afternoon. The six Bullfinches are now in pairs with at least six individual Reed Buntings feeding.
When you spend a lifetime observing birds at the nest it is always sad when a nest you have been watching is predated, especially when it is an elusive species like a Crossbill. I have spent a fortnight filming both birds going to and from the nest that was thirty foot off the ground on a branch overhanging a road. One day all was well and the young were near to fledging but at 9am the following morning a crow flew from near the nest and part of the nest was on the road below, with no sign of the young. There is nothing we can do about natural predation but you have to feel sorry for the adult Crossbills who spent the last two months totally devoted to rearing their young, all to no avail.