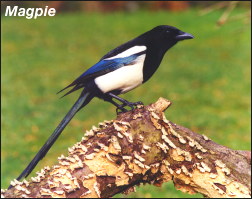 Despite the fact that no food is now being placed in the garden we had a record four Magpies together on one day. Coal Tits and Wren have also been seen but sadly a Collared Dove has died of the disease this week so it looks like it is going to take some time to clear.
On Hopwood a party of sixteen Long Tailed Tits was encountered and a Chiffchaff was still singing. The only sun of the week was on the ninth producing three Small Tortoiseshell butterflies and one Speckled Wood
September is always my quietest time of the year for filming so my attentions have now turned to the new DVD which will be on Raptors. Sixty hours have already been spent on viewing tapes , writing the script and downloading the sequences. The DVD will hopefully be finished by November and will include an in depth look at sixteen species of Raptor filmed in the Pennines, Cairngorms and the Hebrides.