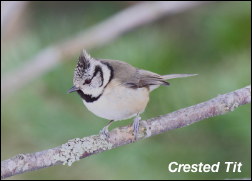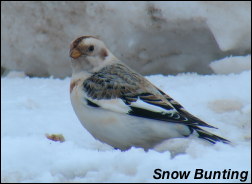 We have just returned from spending five days in the Cairngorms where we hoped to film some good snow scenes for a future DVD. What we had was fifteen inches of snow as we arrived and five days of breath taking Winter scenery.
At the ski center car park, high up Cairngorm, Snow Buntings were feeding and provided us with some good film. The snow was waist deep and made it impossible to venture up the high slopes in search of Ptarmigan.
Some time was spent searching in the old Caledonian forests and finally we found Crested Tits at three localities, with film being taken, despite their incredible speed. It was also good to see the forests full of Red Squirrels and not a Grey Squirrel in sight!
On the lochs that were not frozen we watched Goosanders and displaying Goldeneyes. At Loch Garten the cameras were being put into position on the Osprey's nest in readiness for the male's arrival in the next week. We stayed at the Grants Arms in Grantown on Spey and would thoroughly recommend it to any visiting bird watchers.