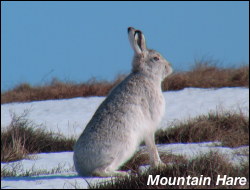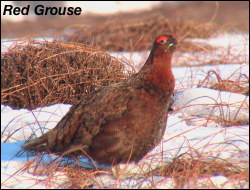 Two more fantastic days this week up on the high Pennines in deep snow and obtaining results. Filming a cock Red Grouse and a Mountain Hare in perfect conditions was all I could have dreamed of. This week the difference being that Golden Plovers had returned and were calling all over the moors despite the abundance of snow.
The big news from the garden is the return of the Willow Tit on the ninth. Where has it been all the rest of the Winter? It has fed on each day since
On the eighth on Hopwood the first Short Eared Owl for years was hunting the rough. It was seen to catch a Short Tailed Field Vole but has not been seen since. Clearly a bird on passage from the coast to the moors.