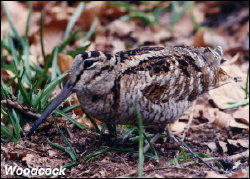 Not much to report this week following on from the wettest ever November with more than ten inches of rain recorded on Hopwood Golf Course rain gauge.
The first Jack Snipe of the Winter was flushed on the thirtieth of November and prior to this two Woodcock were seen on the twenty eighth of November. It was good to see these but where are the thrushes?
Fourteen Long Tailed Its were seen on the first of December in Hopwood woods and five later in Tesco car park!
The Hollingworth Lake Great Northern Diver is still present and putting on a good show – if you time your visit right! Unfortunately I have been thwarted by anglers on one occasion and a rowing regatta on another.
On Hopwood on the tenth two more Woodcock were flushed from different places and four Redpolls were feeding in some birches. A Buzzard was seen plus a Hare and a Fox.
In the garden the Collared Doves have now increased to nineteen and the first Reed Bunting has fed.