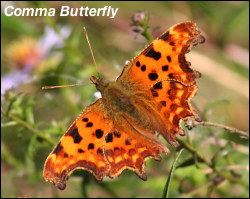 It is a good job there hasn't been much to film this month because the weather has been awful. Islay has had eight inches of rain during August so I am glad I haven't been up there either! In between the rain we have had some butterflies in the garden including Peacocks, Comma, Red Admiral and what must be the butterfly of the year the Painted Lady.
Also in the garden there were four female Chaffinches one day and a female Sparrow Hawk.
I start my Wildlife film shows on the 2nd of September at Marple and I look forward to meeting fellow wildlife enthusiasts on my travels.