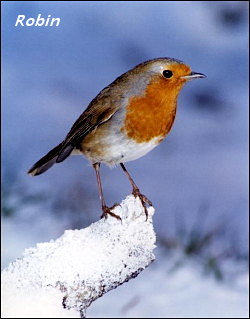 Although to late for Christmas we had our first sprinkling of snow this week which made the Robins more seasonal looking. It also brought into our garden two Reed Buntings for their first visit of the Winter together with a male Siskin.
The return of milder weather brought both Mistle and Song Thrush into full song. A good view was had of Green Woodpecker in Hopwood together with a party of seventeen Long Tailed Tits feeding in the birches – a large number still together, confirming their good breeding season last year.
After putting it off several times I finally went up onto the top of the Pennines above Glossop on the 6th to search for the white Mountain Hares. The hares performed well and I saw at least six and managed to get some decent video. Unfortunately the local gun club spent three hours shooting nearby so none of the natural sound can be used on the video – just my luck so I must go up again! There were a good number of Red Grouse which augurs well for this years breeding season, after what I was told was their worst ever year.