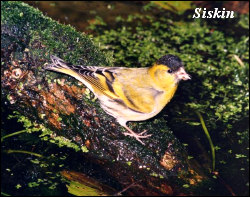 Only a few days since the last entry but we are now busy packing for a visit to Islay to complete filming there for this year.
On the 14th October two female Stonechats were on the golf course feeding and calling from the Umbellicas – only the second time I have seen Stonechat locally. Two Reed Buntings also present and the Green Woodpecker is still hanging on.
A Warbler in the garden also on the 14th proved to be a Chiff Chaff with the Nuthatches still present most days, in fact on the 14th we had eighteen different species of birds in the garden which is not bad for a garden measuring no more than 5 metres x 10 metres.
A visit to Dove Stones reservoir in the hills this morning produced twenty plus Siskins, twelve Fieldfares and a Comma Butterfly, the first and definitely last I have seen this year.