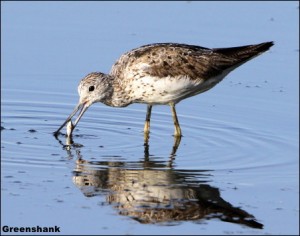 It is always  worthwhile visiting Morecambe Bay in August to film the vast numbers of wading birds and butterflies that have all benefitted from this Summer's good weather. On the coast good numbers of Greenshank were present including one that had mastered the art of catching fish. Black Tailed Godwits were in good numbers with some still in breeding plumage as was a single Knot.
In the limestone areas around Silverdale were plenty of butterflies including the English rarity Scotch Argus. The woodlands were echoing to the calls of Green Woodpeckers many of which were anting on the ground.
On our local canal the first Kingfishers were present this week with two sightings. On the downside were the two hundred Canada Geese in only a two hundred yards stretch of canal!
If you enjoyed the Nightjar photos in last week's gallery then don't miss next week's gallery which will include a unique series of  photos of Barn Owls nesting on the ground. Click here